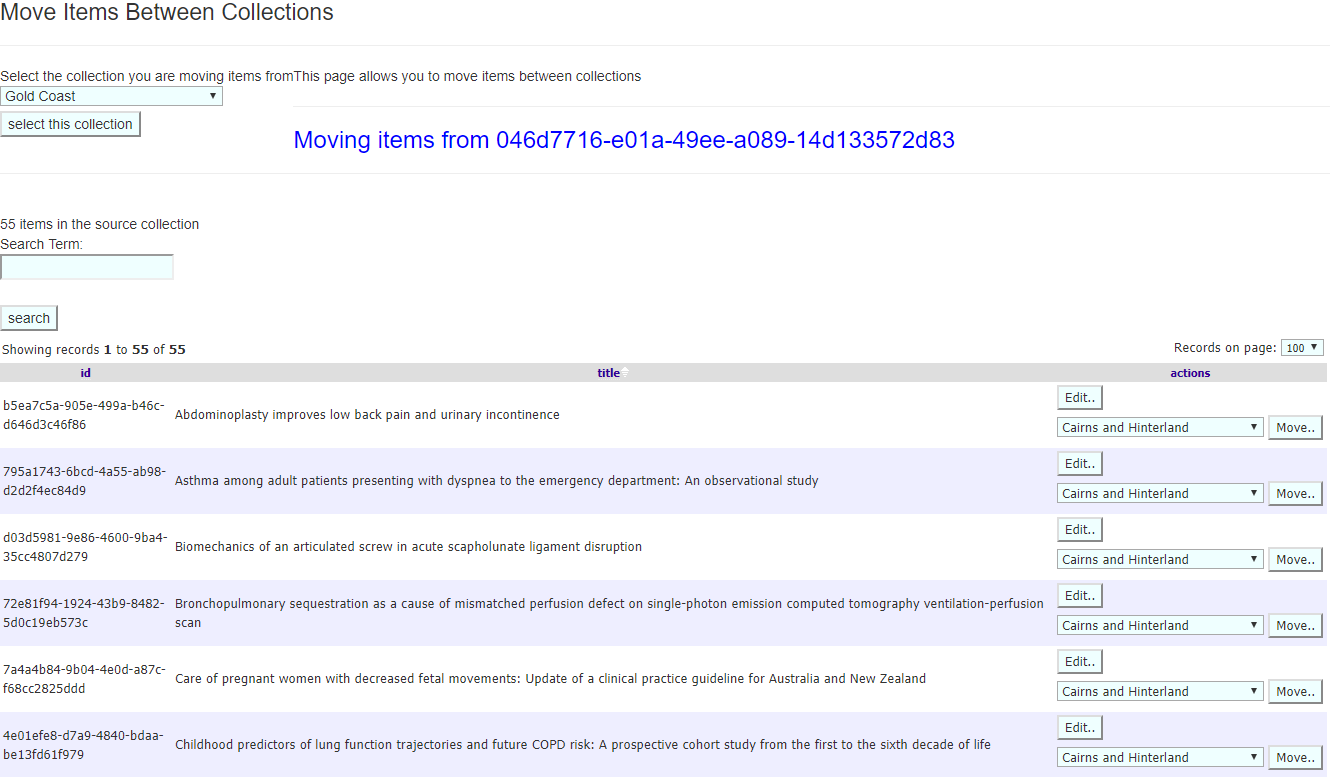 Another use of prosentient extensions is to move submissions to other collections. This can be done by going to 'tools,' and 'move items between collections.'
All the collections are shown to the right. You can select which collection you are moving items to, and search for specific items you want to move with the 'search item' bar. Click 'move' on each item to move it to the collection you wants to move it to.
You can also find the output of items.